its been ages..
i know...
don't blame me for that..
blame my lack of mood...
hahahaha...
well, im back isn't i...
shut up!!
i broke up... im devastated about it... i dont know what and how i should feel about it.. it's like the end of the world..(now and forever i think) cant get you out of my mind even for a moment.. i know you probably read this.. i dont care.. i've done pretending to be OK about this.. u said u had a new person in your life.. i acted like its ok, but i really dont.. u have my heart.. always have, always will... tears been my best-est best friend.. so, there it is... for now..(i've tried to keep it to myslef but its been fuckingly wayyyyyyyy too hard)
i've moved into a new house with a friend.. the same condo.. different house and floor.. my view from the balcony is the swimming pool.. feel awesomely calm in this new home.. bought some fish.. named KIKI and KIKO... the hamsters still in the old home.. will bring them here someday... trying to get the cheapest deal on some furniture like couch and kitchen cabinet... still searching for another housemate to ease our rental burden...
been cheating to everyone that im fine.. well, im bleeding inside.. trying to figure out my life as much as possible.. trying not to burden others with my problems.. people keep adding my problems with theirs.. trying to detect my flaws and fixing it.. regretting some mistakes from my past.. rekindled sweet memories.. fooling around with my present life(with some helps from my friends).. trying to changed from who i was before.. goofing around.. feeling the emptiness in my heart.. i feel soo lonely.. its like am all alone in my little world.. like i cant even talk to anyone about the mess in my head...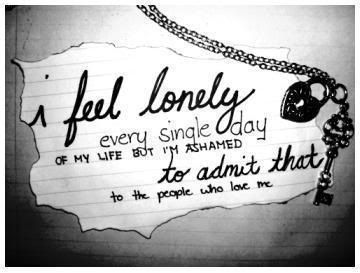 family become my antidote.. having a blast with them.. though we're far apart, we're closer in our heart.. love you guys always!!!
most of all!!!!
i miss my mom..
more than ever..
i wish you are still here to tell me that everything will be alright like you always does when you were still alive..
i miss you mama..
always..
may you rest in peace..
AL-FATIHAH

Duke's piece